The history of the Sasakawa Leprosy (Hansen's Disease) Initiative begins with Ryoichi Sasakawa and the establishment of the Japan Shipbuilding Industry Foundation (now The Nippon Foundation) in 1962. Sasakawa's bold idea to generate revenue through motorboat racing and to direct a portion of the revenue to philanthropic activity made possible a uniquely flexible grant-making organization. Driven initially by Sasakawa's personal interest in reducing suffering associated with Hansen's disease, The Nippon Foundation developed a strong commitment to internationally coordinated efforts to eliminate the disease and problems associated with it.
A lunch meeting in 1973 connected Ryoichi Sasakawa to Morizo Ishidate, a professor of pharmaceutical science at the University of Tokyo. Ishidate was by then well-known for synthesizing Promin, the first drug shown to be effective against Hansen's disease. He did this based on a scrap of information that he obtained during World War II, and he managed a tiny trial showing Promin's effectiveness before a laboratory in the US made the drug globally available. At the lunch, Sasakawa proposed the creation of a foundation to eliminate leprosy from the world and asked Ishidate to chair the organization. Their agreement led quickly to the formation of the Sasakawa Memorial Health Foundation (now Sasakawa Health Foundation) in 1974.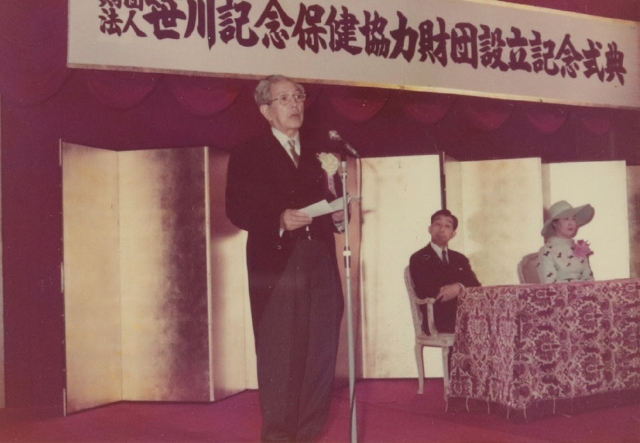 The history and achievements of The Nippon Foundation (TNF), Sasakawa Health Foundation (SHF), and the WHO Goodwill Ambassador for Leprosy Elimination (GWA) described here comprise the foundation of the Sasakawa Leprosy (Hansen's Disease) Initiative. Important themes include commitment to a public health approach and respect for individuals who have experienced the disease.