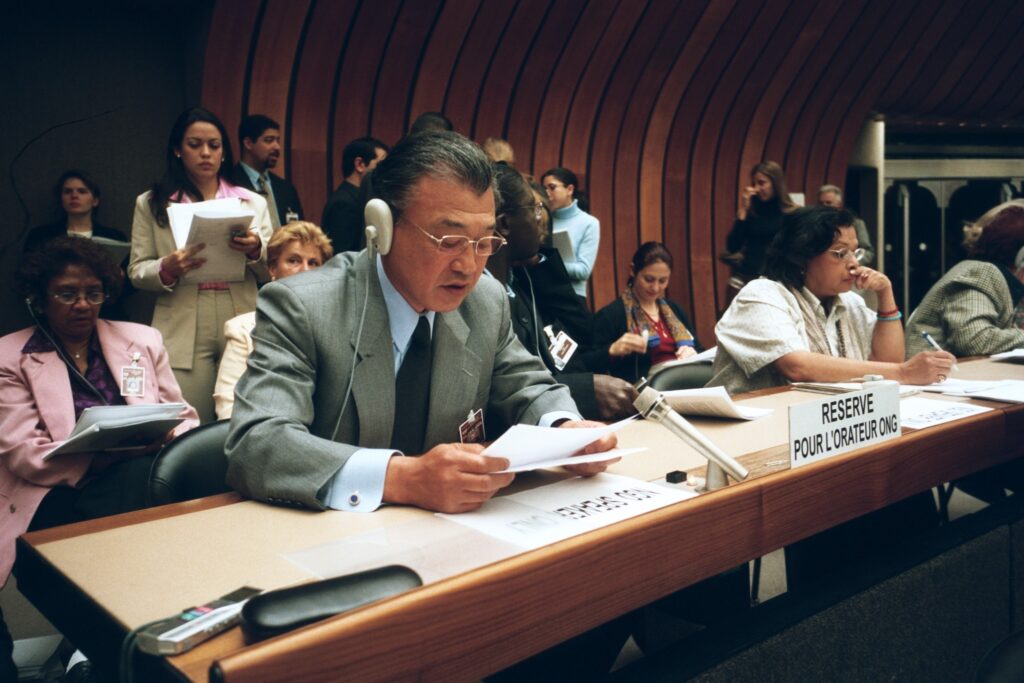 As part of the 10-month "Don't forget leprosy" campaign that kicked off in August, I am sharing reflections on my role and how I have approached it. For this issue of the Leprosy Bulletin, I would like to explain how a focus on human rights became an important part of my efforts.
As I traveled around the world as a goodwill ambassador, I began to wonder why persons who experienced leprosy (or Hansen's disease) were still identified with the disease after being cured. They remained "affected" for the rest of their lives. I saw instances where persons who had been cured of leprosy and their families were still living in colonies, enduring poor living conditions and discrimination from neighboring communities. The continuity of stigma and discrimination even after a person was free of the disease indicated to me that medical treatment would not be enough to ensure inclusion in society. I realized that leprosy has a social aspect and should be viewed as a human rights issue. In 2003, I began lobbying the Office of the United Nations High Commissioner for Human Rights.
The number of persons affected by leprosy worldwide, including persons who have been cured and their families, is in the tens of millions. Until I raised the issue, however, leprosy-related discrimination had never been discussed within the United Nations Commission on Human Rights (UNCHR, renamed United Nations Human Rights Council, UNHRC, in 2006). The main reason for this was the silence of the persons affected by leprosy themselves. They feared that if they spoke out, they might make themselves into targets for even worse discrimination.
Initial meetings and briefings with human rights experts were not encouraging, but I did not give up, and in 2004 I obtained the first ever opportunity to speak about leprosy at a UNCHR Commission session. Six years later, in 2010, the UN General Assembly unanimously adopted a resolution to eliminate discrimination against persons affected by leprosy and their family members. This resolution gave official recognition to leprosy as a human rights issue. To see this result happen after years of perseverance moved me deeply.
Despite the resolution and the progress that came afterward, there is still a steep path ahead of us. In line with the current SDGs slogan "Leave No One Behind," I am aiming for inclusive societies where a person who contracts leprosy can be treated, cured, and move on.

Yohei Sasakawa
WHO Goodwill Ambassador for Leprosy Elimination