The Nippon Foundation and Sasakawa Health Foundation, now working together as the Sasakawa Leprosy (Hansen's Disease) Initiative, have been supporting the empowerment of persons who have experienced leprosy for nearly 30 years. During this time period, people's organizations have grown in number and scale. Along with growth comes the challenge of sustainability. In line with its goal of strengthening the leprosy community through a multilayer approach, the Initiative looks for ways to build the leadership capacity of young people as a way to help people's organizations achieve their long-term goals. The 10-month "Don't forget leprosy (Hansen's disease)" campaign provides a framework for involving youth in discussions of what needs to be done even amid the COVID-19 pandemic. A new event called the Global Youth Forum was added to the agenda with the capacity-building goal in mind.
To be held online later this year, the Global Youth Forum will identify young people who work on leprosy-related problems, encourage them, and provide them with an opportunity for interaction with their peers in other countries and representatives from more experienced generations. It is hoped that the connections that participants make during this event will generate new possibilities for international and intergenerational collaboration. 
In preparation for the Forum, the Initiative worked with people's organizations to organize three regional meetings for Latin America and the Caribbean, Asia, and Africa. These were held online in December 2021 and January 2022. The results of the regional meetings were shared at a follow-up webinar titled "Role of Youth."   
Latin America and the Caribbean

The "Latin American and Caribbean Virtual Meeting of Young People Affected by Leprosy, Family Members, and Supporters" was organized by the Intergenerational Department of Morhan (Brazil) and held on Dec. 11, 2021. The online event was attended by 54 young persons affected by Hansen's disease and their family members from Brazil, Colombia, Nicaragua, and Peru. Prior to the event, participants were encouraged to answer five questions. At the event, two young leaders from Morhan, Marcos Costa and Tatielle Naiara, used these questions to facilitate discussion. The meeting concluded with some specific action-oriented suggestions.
Asia

The "Asia Youth Forum" was co-created by three organizations — HANDA (China), PerMaTa South Sulawesi (Indonesia), and YDTI (Indonesia) — and held on Dec. 16, 2021. More than 100 participants from Bangladesh, China, India, Indonesia, and Nepal joined the event. The Asia forum consisted of three thematic sessions: how to reduce stigma, how to promote engagement of youth; and how to improve access to health services and rehabilitation. Afterward, HANDA observed that there seemed to be potential for creating a regional coalition for youth activities.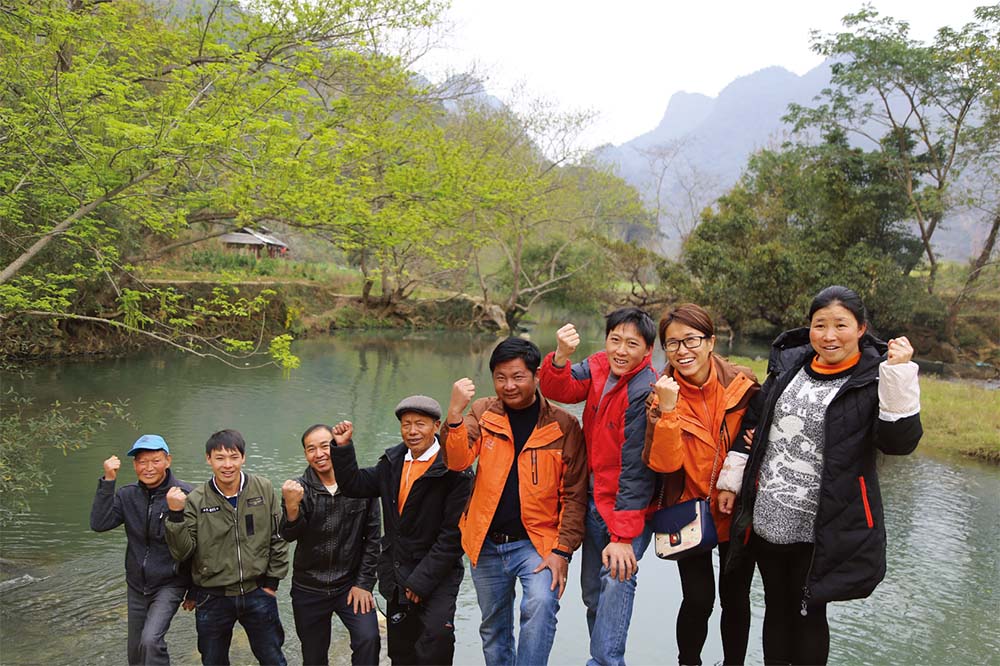 Africa

The "Africa Youth Forum" was organized by ENAPAL (Ethiopia) and held on Jan. 11, 2022. Participants joined from Niger, Kenya, Nigeria, Tanzania, Senegal, Sierra Leone, Mozambique, and Ethiopia. Joshua Mamane from Niger pointed out in his presentation that "youth" is a symbol of mobility, dynamism and innovation, and so involving young people could generate new solutions. 
"Role of Youth" webinar

Conclusions from the three regional meetings and suggestions for the Global Youth Forum were shared in a webinar held on Jan. 25 in affiliation with the 2022 Global Appeal to End Stigma and Discrimination against Persons Affected by Leprosy. WHO Goodwill Ambassador Yohei Sasakawa joined the webinar to hear firsthand from the young participants and contribute his thoughts on their role.