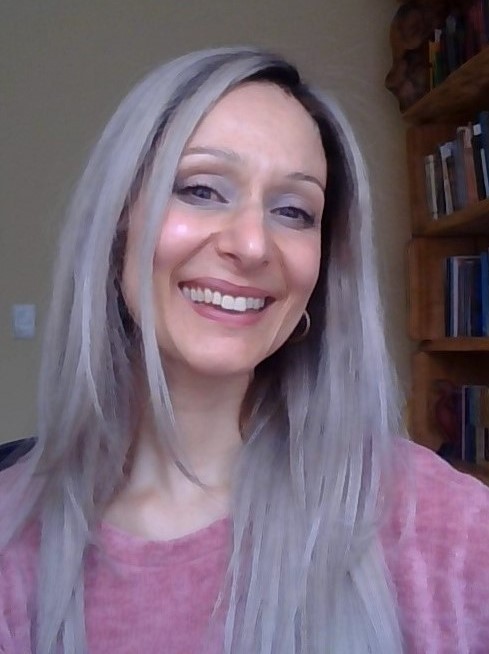 Alice Cruz
United Nations (UN) Special Rapporteur on the elimination of discrimination against persons affected by leprosy and their family members

Twitter: @srleprosy

Alice Cruz has held the mandate for UN Special Rapporteur on the elimination of discrimination against persons affected by leprosy and their family members since it was first established by the Human Rights Council in 2017. Her first official visit to Angola took place April 28-May 10, 2022.
LB (Leprosy Bulletin): This was your first official country visit as Special Rapporteur since you visited Japan in February 2020, after which the coronavirus pandemic made such visits difficult. What were your objectives and expectations going into this visit? 
AC (Alice Cruz): My objectives are always the same for any country visit: to assess the human rights situation of persons affected by Hansen's disease and their family members, as well as to provide constructive recommendations to improve that same situation to the respective government. This mission was of particular importance given the fact that Angola is one of the 23 WHO priority countries, and also that this was my first mission to an African country. I was also interested in the fact that Angola has been taking a leadership role in the African Union and that it is now chairing the Community of Portuguese Language Countries. I am always interested in promoting synergies and catalyzing joint efforts between regional partners and other forms of partnership between countries, since I am convinced that in order to fight discrimination on the basis of Hansen's disease, international cooperation is of the essence.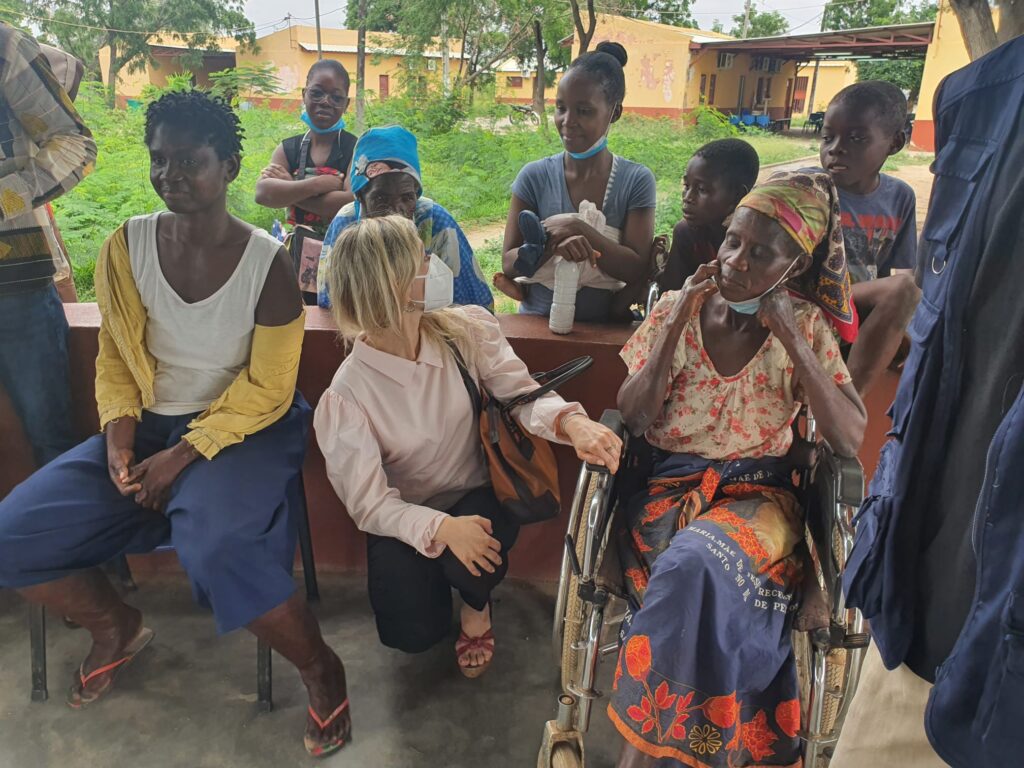 LB: Did the visit live up to your expectations? What did you achieve, and what challenges did you find? 
AC: It did. This was a long visit. I stayed in the country for two weeks, which enabled me to visit different places and meet different government bodies, UN agencies, healthcare experts and workers, organizations and persons affected by Hansen's disease, and also some of their family members. I was also able to meet scholars working in different fields, with a special focus for those working in development and economic and social rights. I left the country with substantial information and a clear understanding of the key areas that need improvement. Challenges were quite significant, but for confidentiality reasons I prefer to disclose those only in my report about the mission, which I will present next year to the Human Rights Council. For now, I suggest that readers check out my press release and end of mission here: Angola: Leprosy mirroring the gap between law in books and law in practice | OHCHR.
LB: In this issue of the Leprosy Bulletin, we are focusing on Africa and South America. How do you compare the situation in Angola to that in Brazil, the first country you visited as Special Rapporteur? What do the two countries share in common in terms of attitudes toward leprosy, and how do they differ? Is it possible to draw broader conclusions about similarities and differences between Africa and South America as a whole?
AC: Allow me to start with your second question. I am always very cautious in speaking about any continent as a whole. I think it would be a mistake to analyze South America as a whole, as I think it would be a mistake to analyze Africa as a whole. What I do believe is that more missions, from me or from other key stakeholders, to African countries are urgent. I am also worried about countries that aren't English or French-speaking ones being left outside international cooperation. There was not even one international organization working in Angola in the field of Hansen's disease, which is surely contributing to the dehumanization of persons who experience the disease, due to the decrease of domestic resources and expertise for addressing Hansen's disease's related problems. I certainly wish that Brazil and Angola, which are both Portuguese-speaking countries, could strengthen ties and develop South-South cooperation in the field of Hansen's disease. With regard to your first question, let me say that I have always believed that stigmatization on the basis of Hansen's disease must be contextualized, and the comparison between Brazil and Angola proves just that. Stigmatization in both countries has quite different root causes and that is why we will never eliminate it unless we involve communities and persons who experience Hansen's disease in such a fight. The latter are of the essence as experts who know the social, cultural and political factors behind stigmatization and the former are key to change those same factors. There is no universal answer to the issue of stigmatization, as there is no magic bullet to solve it. Interestingly, the similarities I found between both countries are connected to failures and gaps within national healthcare systems and the consequences such failures and gaps have on people's lives. But I must say that the failures and gaps within the Angolan healthcare system are far more worrying than those in the Brazilian healthcare system, which is also related to the distinct historical developments of each country.
LB: Many factors are involved in ending discrimination in leprosy, but based on what you've learned as Special Rapporteur, what do you think is the most important thing we should be focusing on right now?
AC: I don't think there is one single thing in which we should focus on. I don't believe in magic bullets, as I have said before. What I do believe in is coordination of efforts. Coordination between different stakeholders and cooperation between governments and civil society are still not happening in the way we could hope for. I also believe that change can only happen if local and national people are fully involved, as I don't believe any top-down response can be truly effective to address such deep-rooted problems. I believe each country should have its own diagnosis of the state of discrimination, with which it could also develop a national plan to eliminate it. And that both a diagnosis and a national plan should be undertaken with the full participation of those concerned and the communities they belong to. I am also more and more convinced that simple solutions, such as engaging communities as co-producers of health and, with that, enacting active case detection and stigma reduction are much more effective than any breakthrough in biomedical technology. I am worried that too many resources are put into sophisticated responses and that those that we know work, like the ones I have just referred to, are nowadays quite random and not properly ensured in all relevant regions. Lastly, if I would need to choose one area for action, I would definitely go for strong human rights advocacy undertaken by collectivities of persons affected by Hansen's disease at both subnational and national levels, since the issue of rights enforcement, especially economic and social rights, such as health, education, work and social protection, will be, without a doubt, the key to eliminating both the disease and the discrimination attached to it. 
LB: How big a disappointment has it been for you as Special Rapporteur not to have been able to visit more countries? How much do you think this has hindered your role? Conversely, has there been an upside? 
AC: I am not disappointed at all. I don't believe in perfect situations in life; I believe in making the most of the actual situations we are faced with. In that sense, I am happy with everything my mandate has accomplished until now, especially in regard to the empowerment of persons who experience Hansen's disease and the greater awareness among the various stakeholders, including governments, that they must change their relationship with persons who experience Hansen's disease from a paternalistic one to a horizontal one that is based on respect and mutual learning. We're not there yet, but I see the strength of the different organizations growing and I know they will increasingly demand respect and self-determination. Indeed, official visits are very much important to the implementation of any mandate of the Human Rights Council, and it would have been great if I could have done more. But in the long term, it will be the political awareness of persons who experience Hansen's disease that will turn the game around. And hopefully they will be able to make good use of all my reports, including the thematic ones that set important standards, in their advocacy work for many years to come.