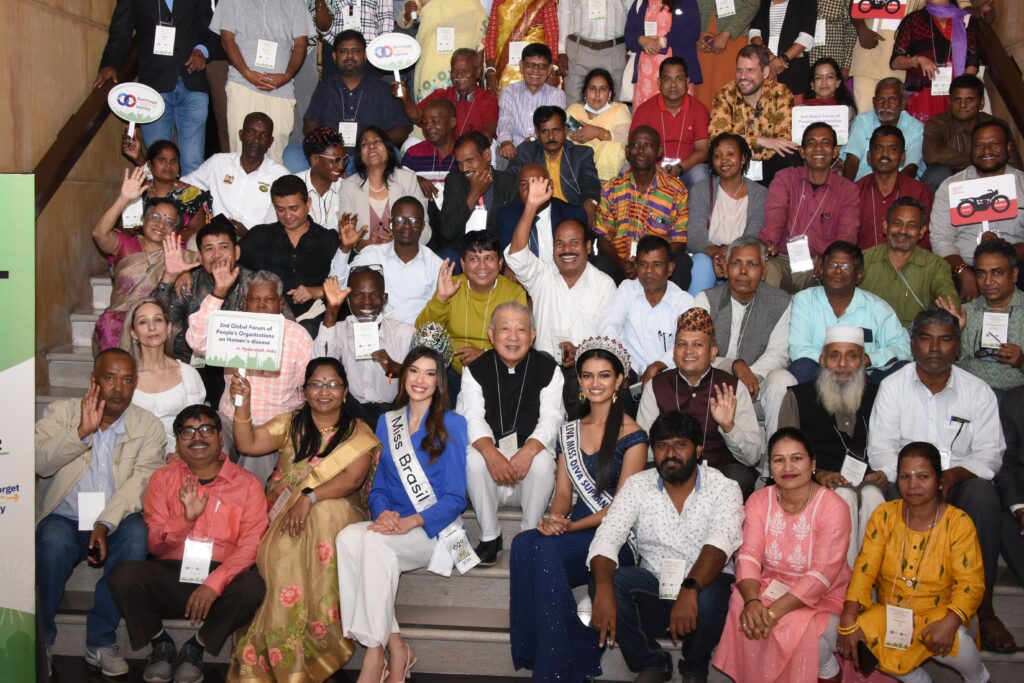 In early November, I visited India for the first time in three years. My packed one-week schedule included a meeting with Dr. Poonam Khetrapal Singh, WHO Regional Director for South-East Asia, in Delhi; an official visit to the state of Jharkhand; attendance at the 2nd Global Forum of People's Organizations on Hansen's Disease; and delivery of the keynote address at the triennial International Leprosy Congress.
Here I would like to highlight the participation of two beauty pageant winners in the Global Forum. Invited to join as special guests, Miss World Brazil 2022 Letícia Frota and Miss Supranational India 2023 Pragyna Ayyagari actively engaged in dialogue with and listened intently to the more than 70 persons affected by leprosy from 17 countries around the world who attended. Both pageant winners expressed their commitment to spreading correct knowledge of leprosy among young people, and I was happy to see that they quickly followed through with social media posts directed to their thousands of followers.
I have always believed that it is important to spread awareness-raising activities beyond circles of those already involved in leprosy and related issues. Every influencer has a different audience, and seeing the beauty pageant winners use their platforms has given me ideas for future initiatives. I am grateful to the two pageant winners, and I hope that their willingness to learn and speak up will inspire other influential people in society to do the same.

Yohei Sasakawa
WHO Goodwill Ambassador for Leprosy Elimination