As part of its "Don't Forget Leprosy" campaign" launched in August 2021 amid the coronavirus pandemic, the Sasakawa Leprosy (Hansen's Disease) Initiative has provided grants for surveys on the impact of the pandemic on persons affected by leprosy, on discrimination against persons affected by leprosy, and on the socio-economic situation of communities of persons affected by leprosy. At a virtual session of the 21st International Leprosy Congress led by Artur Custodio of MORHAN, results of two surveys conducted in Brazil were shared with participants.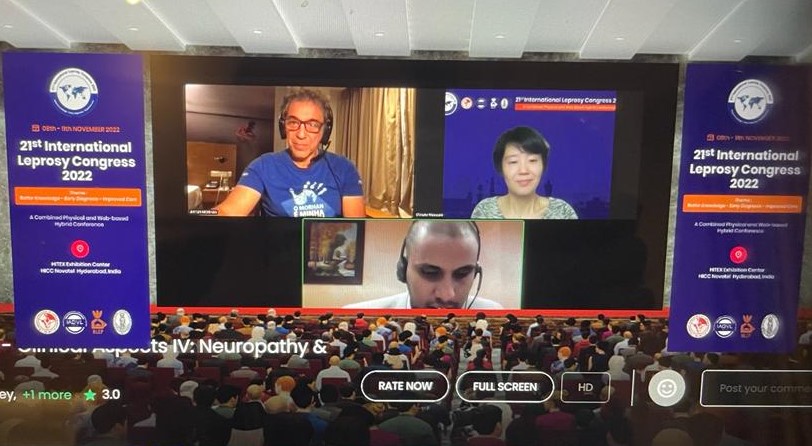 The first survey collected information about the health situation of women affected by Hansen's disease during the COVID-19 pandemic in 28 municipalities and 10 federative units in four regions of Brazil, using volunteers from MORHAN who were trained and empowered to conduct interviews and collect data. Analysis of the data found that more than 60% of the women surveyed experienced feelings of anxiety and stress ranging from mild to extremely severe and more than 50% experienced feelings of depression. Many of the women had very low income and low education, and had issues relating to self-esteem, prejudice, and stigma because of living with Hansen's disease. The results indicate the need to plan and carry out "collective health actions" (ações de saúde coletiva), which intervene at the level of social groups based on an understanding of health as a dynamic process that is inseparable from socio-cultural and economic factors.
The second survey looked at the impact on the lives of persons affected by Hansen's disease and on the organization of care services for them in the city of Recife, capital of the state of Pernambuco in northeastern Brazil, with both persons affected by Hansen's disease and health professionals as participants. Survey results highlighted the financial impact of the pandemic on persons affected by Hansen's disease and the challenges faced by health managers in the context of the pandemic to ensure health care for them.