French Raoul Follereau Fondation, AIFO-Italian Association Amici di Raoul Follereau and Sasakawa Leprosy (Hansen's Disease) Initiative, in collaboration with the Dicastery for Promoting Integral Human Development, have co-hosted the "International Symposium at the Vatican on Hansen's Disease: Leave No One Behind" on January 23-24, 2023 at Auditorium "P. Agostino Trape", Patristic Institute Augustinianum.
Now, the recording of the symposium and Global Appeal 2023 is available on our Global Appeal website.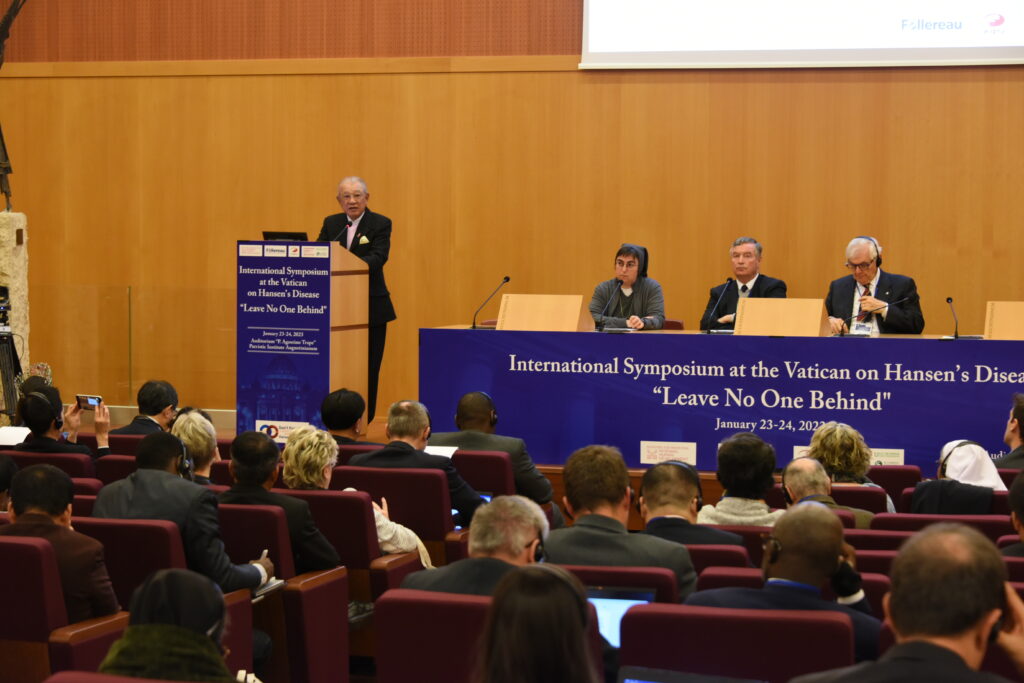 The two-day symposium brought together health and human rights experts, NGOs, religious organizations, persons affected by Hansen's disease (also known as leprosy) and other NTDs (Neglected Tropical Diseases) to discuss what actions are needed to achieve the goal of "zero leprosy" and realize a society in which no one is left behind.
In addition, the symposium incorporated the launch ceremony for Global Appeal 2023 to End Stigma and Discrimination against Persons Affected by Leprosy. This year's Appeal was being endorsed by the organizers and participants of the symposium and was read out by Miss World Brazil 2022, Leticia Frota, who has been using her platform to act as an ambassador for the fight against Hansen's disease in her country.