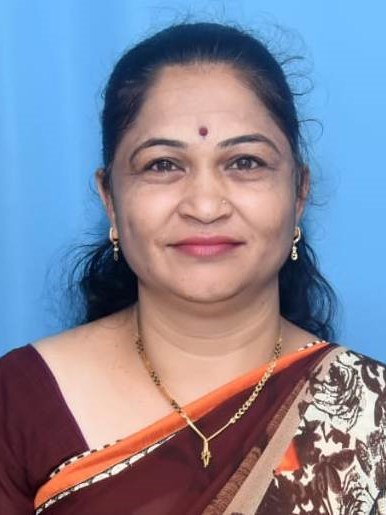 Maya Ranavare
President, Association of People Affected by Leprosy (APAL), India
Born and raised in a leprosy colony, and a person affected by leprosy herself, Maya Ranavare has been working for the empowerment, welfare, and rights of persons affected by leprosy and their families for over 20 years. She became APAL's president in July 2022.
https://www.apalindia.in/
Since taking on the role of president of the Association of People Affected by Leprosy (APAL), I have visited many leprosy colonies in various states and met related government authorities in their offices. Being able to observe situations first-hand has been good for me and has facilitated my analysis of what is necessary. Many women of all ages came forward and explained their important requirements like never before, and I was pleased to note their high level of confidence and self-belief.
Extra effort needed to reach tribal populations
Regarding health care and social services, some areas require improvement. In particular, program implementation tends to be weak in difficult-to-reach and tribal areas. Control of leprosy in tribal populations requires extra effort. Accurate and timely detection of leprosy in these underprivileged communities is an important step toward achieving the goal of zero discrimination. Increased awareness among the tribal population about the signs and symptoms of the disease is important for achieving the target of a "leprosy-free India."
Lowering barriers to participation
At APAL, we face challenges that are shared by many people's organizations and persons affected by leprosy: illiteracy, low education, lack of digital skills, and inability to communicate in English. These factors make many persons affected by leprosy feel hesitant about participating in meetings, conferences, and workshops where standards for presentations are high and discussions proceed at a quick pace. For the world to understand the diversity of the leprosy community, our participation is necessary, but many of us need some accommodations for our participation to be meaningful.
I urge organizations, foundations, and trusts to imagine going for a walk with a friend. When you care about that friend and want to listen to them, you adjust your speed as necessary to continue walking side-by-side. You pay attention to your friend's stamina and choose a path for the day that both of you can complete. You notice the level of your friend's speech and try to match it. These are the kinds of accommodations that we need for participation in international events.
Awards and honors
Lately, executive members of APAL have been receiving recognition for their services to the leprosy community. Awards and honors are useful to persons affected by leprosy for overcoming self-stigma and developing an identity as champions and role models for the leprosy community. I want to encourage this trend toward public recognition, and so I will list some recent awards and honors here, starting boldly with my own:
Ms. Maya Ranavare, President of APAL, received a Durga Ratna award for 21 years of tireless valuable service. Also, she was selected to speak as a representative of all people's organizations at the 21st International Leprosy Congress and the International Symposium at the Vatican on Hansen's Disease.
Ms. Keroline Bhengra, Executive Member of APAL, was honored at a regional press conference in Champa.
Mr. Ramavarai Sah, Joint-Secretary of APAL, was honored as a Special International Guest at the grand celebration of the 25th International Day of Dignity and Respect organized by IDEA Nepal.
Mr. Prakash Done, Treasurer of APAL, was honored with a memento for being a best social worker in Andhra Pradesh for 12 years at an international BC Association celebration.
Thank you to the Sasakawa Health Foundation and other well-wishers for supporting and sustaining us always.