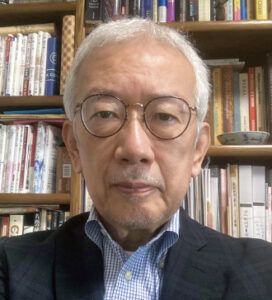 Tatsuya Tanami
Special Adviser (former Executive Director)
The Nippon Foundation 
https://www.nippon-foundation.or.jp/en
former Managing Director
Center for Human Rights Education and Training
http://www.jinken.or.jp/en/outline
As the novel coronavirus has swept around the world, it has become clear that the disease it causes, COVID-19, bears some similarities to leprosy in the way that it can lead to stigma and discrimination.
At the root of such discrimination is the fear that those infected with the virus or those around them who are at risk of infection will spread the disease to others. Reports of COVID patients and their families — and even medical personnel treating COVID cases — being stigmatized strike a chord with anyone familiar with leprosy.
How to address this kind of discrimination? For leprosy, we have UN Principles and Guidelines ("P&G").  Although the UN P&G are not well known outside leprosy circles, I believe they can serve as a model with wider application.
It was Yohei Sasakawa, in his role as WHO Goodwill Ambassador for Leprosy Elimination, who acted to involve the UN after he came to recognize that discrimination in leprosy was a huge yet overlooked social problem. Seven years of advocacy, frequent visits to Geneva, and the cooperation of other stakeholders eventually led to a historic UN General Assembly resolution in December 2010 that endorsed the P&G on eliminating discrimination against persons affected by leprosy and their family members.  
Because the P&G are non-binding, getting them to occupy a position high up on a government's agenda is a challenge. But the UN Human Rights Council's decision to appoint a UN Special Rapporteur on leprosy in 2017 has ensured that they cannot be filed away and forgotten. 
While the COVID-19 pandemic has made it difficult to visit endemic countries, Alice Cruz, the Special Rapporteur, has been working tirelessly to contact governments, international organizations, NGOs, organizations of persons affected by leprosy and individuals with experience of the disease to investigate the degree to which the P&G are being implemented. 
What is particularly worrying from a leprosy perspective, as Ms. Cruz pointed out in one of her recent reports, is that health authorities are prioritizing measures against COVID-19, and that detection, treatment and follow-up of leprosy patients are being neglected. There is a real concern that interruption in case detection will result in hidden cases and that delays in diagnosis and treatment will lead to more cases of disability. If that's the situation, then the discrimination faced by people affected by leprosy will only increase.
Special Rapporteur Alice Cruz's report to the Human Rights Council about the disproportionate impact of the COVID-19 pandemic on persons affected by leprosy and their family members: A/HRC/47/29 (8 April 2021), available from https://undocs.org/en/A/HRC/47/29.
No one should face discrimination on the basis of a disease. Principle 1 of the P&G states: "Persons affected by leprosy and their family members should be treated as people with dignity and are entitled, on an equal basis with others, to all the human rights and fundamental freedoms proclaimed in the Universal Declaration of Human Rights." Principle 2 states: "Persons affected by leprosy and their family members should not be discriminated against on the grounds of having or having had leprosy."
We must do everything to ensure that efforts against leprosy and related discrimination are not set back by the coronavirus. The 10-month "Don't forget leprosy" campaign initiated by the Goodwill Ambassador is helping to keep attention on the need for adequate resources and personnel. Raising awareness of the P&G matters more than ever as we see familiar patterns of stigma and discrimination developing in response to COVID-19. Much is at stake.