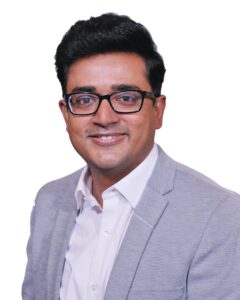 Dr. Vivek Lal
Chief Executive Officer, Sasakawa-India Leprosy Foundation (S-ILF)
India achieved elimination of leprosy as a public health problem at the national level in 2005. S-ILF was founded one year later with assistance from The Nippon Foundation. The organization's mission is to end discrimination and ensure equal social, economic, and cultural opportunities for persons affected by leprosy and their families. From a base in New Delhi, S-ILF works with people living in self-settled colonies nationwide.
https://silf.in
The COVID-19 pandemic has left us in the face of an unprecedented crisis. The most severely impacted have been the poor and marginalized population, including persons affected by leprosy residing in self-settled leprosy colonies. In the wake of a country-wide lockdown last year, the priority of Sasakawa-India Leprosy Foundation (S-ILF) was to ensure food and necessary household supplies so that "no one should remain hungry" in the colonies. 
With the help of the colony leaders of more than 380 colonies, we conducted an assessment in order to prioritize our support according to need. S-ILF and Association of Persons Affected by Leprosy (APAL) worked together closely to facilitate distribution of dry ration kits, and we reached out to more than 7,000 households across 134 leprosy colonies in 12 states of India. We partnered with state governments and local administration, civil society organizations, and volunteers to support logistics for an efficient, non-duplicative effort. The large-scale relief response was possible through generous support from donors, both institutional and individual. Great efforts were put in by staff and partners in enabling timely support and the challenges were mostly operational burdens imposed by the lockdown.
Unfortunately, India has been hit with a second wave of COVID-19, which is proving to be even more devastating in its impact. Apart from suffering and loss of lives, it has impacted adversely in terms of loss of livelihoods and educational opportunities.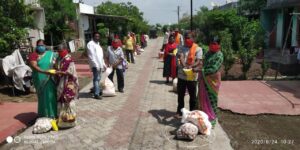 We are interacting regularly with members of APAL at the state level and with colony residents to assess needs on the ground. We are aiming for a properly planned approach that incorporates mid-term restorative and long-term preparedness measures in addition to short-term relief. We have begun to address the immediate requirements of food and essential supplies, and we are enabling access to vaccination through provision of accurate information. At the same time, we are addressing the need for uninterrupted education for children in the colonies through the efforts of our learning centers' teachers. S-ILF is also supporting residents to choose alternative livelihood options that can be profitable during the pandemic and that minimize the need for movement outside of their neighborhoods. As the number of people adversely affected by the pandemic is increasing every day, we are staying mindful of the need to increase our support as well. Above all, those residing in leprosy colonies must not suffer further neglect.