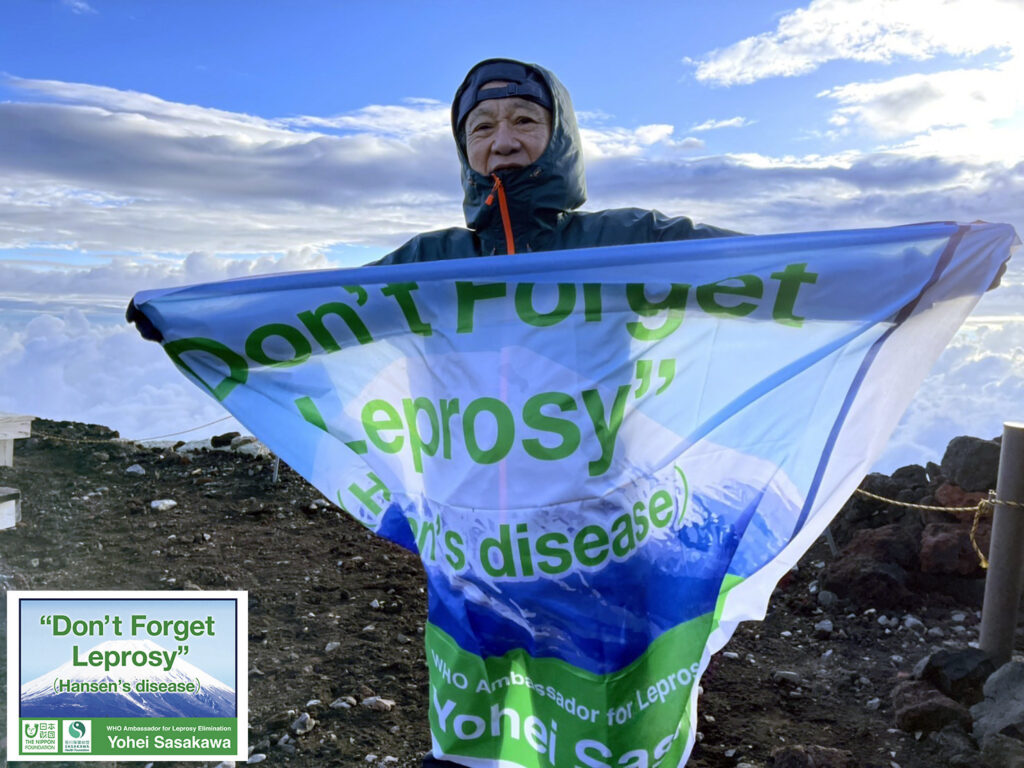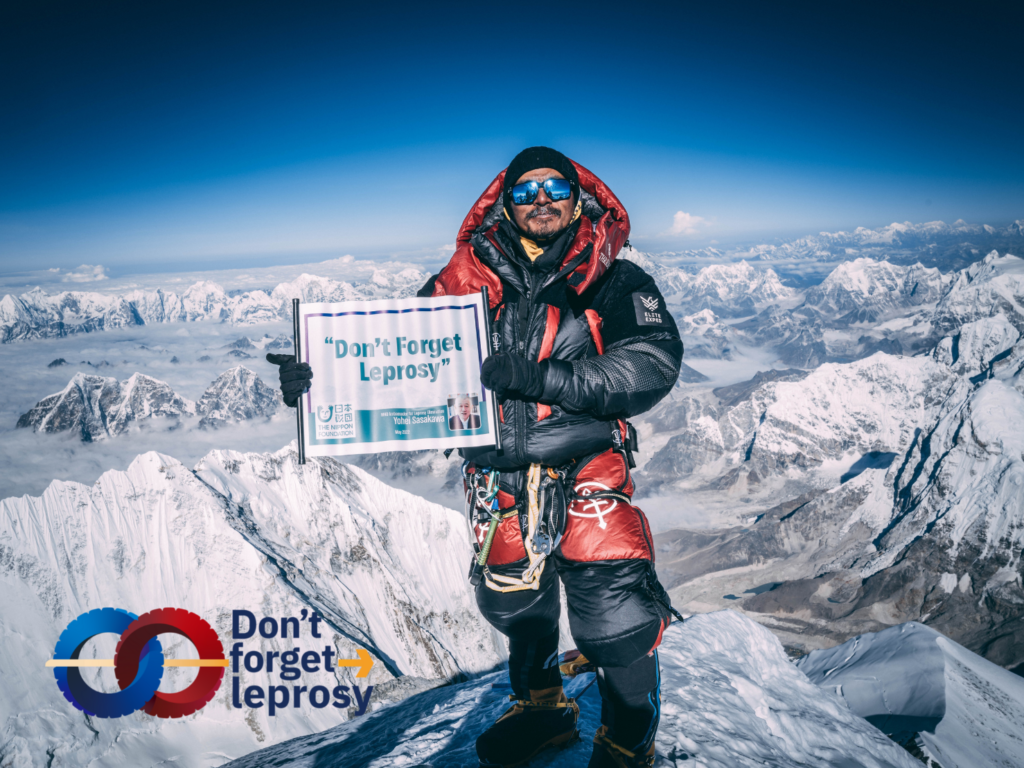 When I heard that a friend of mine in Nepal was planning to climb Mt. Everest in May this year, I had the idea to ask him to have his photograph taken at the summit with the message "Don't Forget Leprosy." At the recent World Health Assembly, I showed this photograph to Dr. Tedros Adhanom Ghebreyesus, the director-general of the World Health Organization, as well as health ministers when I asked for their cooperation in eliminating leprosy. I was pleased to receive many positive responses.
However, as a person whose personal motto is "unity of knowledge and action," I wondered about simply asking someone else to climb. I knew that at age 83 I would not be able to climb Mt. Everest, but I started to think about climbing Japan's tallest mountain, Mt. Fuji, and showing the "Don't Forget Leprosy" message myself. I began training immediately, and at 4:42 a.m. on August 4, I successfully reached the summit.
Eliminating leprosy from the world is my life's work. Over the past half-century, I have traveled to more than 120 countries around the world to promote elimination of the disease and discrimination against persons affected by leprosy and their families. Just when I felt that we were on the verge of reaching these goals, the COVID-19 pandemic hit. As a result, leprosy control measures in many countries have regressed, and discrimination against persons affected by leprosy still persists in many areas.
I hope that when you see the photo of me, an 83-year-old "young" man at the top of Mt. Fuji holding a banner amid gale-force wind, you will feel inspired to join my Don't Forget Leprosy campaign.

Yohei Sasakawa
WHO Goodwill Ambassador for Leprosy Elimination