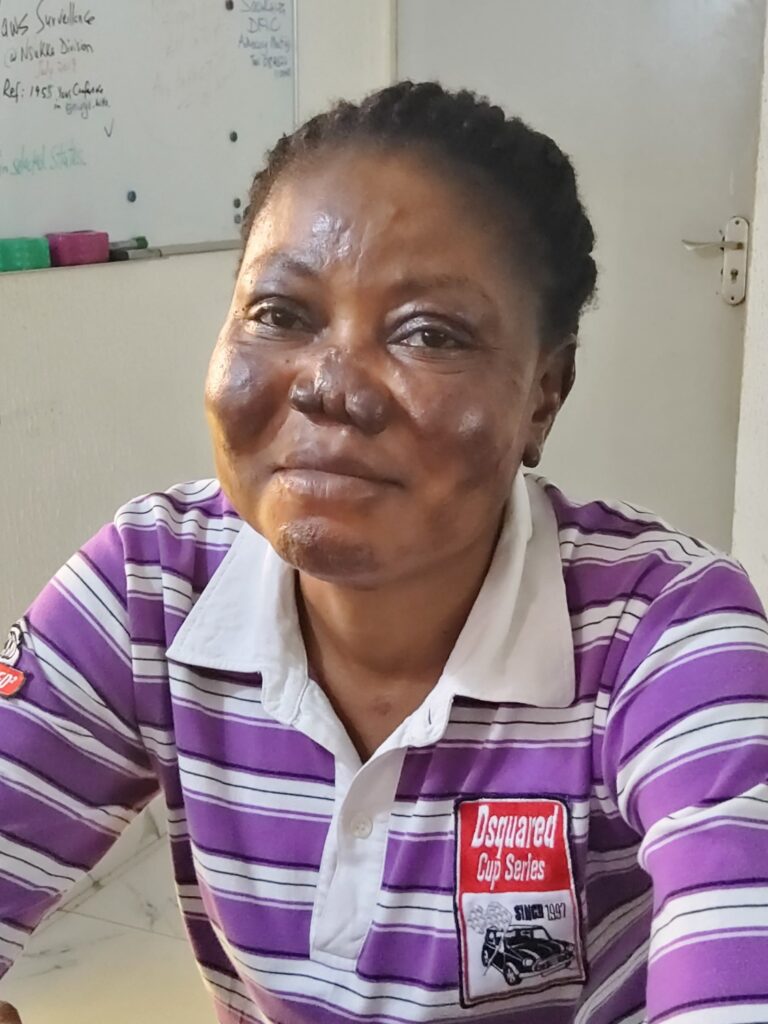 Nwanneka Udoye
Research Assistant, RedAid Nigeria
Between January and May 2022, Nwanneka Udoye worked as a research project officer on a study funded under the Don't Forget Leprosy campaign to determine factors affecting the socio-economic status of persons affected by leprosy in southern Nigeria. RedAid Nigeria is a sister organization of the German Leprosy and TB Relief Association (GLRA).
https://nigeria.red-aid.org
My name is Nwanneka Udoye, and I am a 42-year-old female science laboratory technology graduate. I live in Enugu, Nigeria. I am a person affected by leprosy, and I have had struggles with stigma and discrimination. Waking up one morning to observe obvious changes on one's skin as a result of leprosy can be devastating! At first, I withdrew from society, crawled into a shell, and lost interest in life.
Thanks to organizations like the Sasakawa Health Foundation (SHF) and the German Leprosy and TB Relief Association (GLRA), I had the privilege of working as a research project officer as part of the Don't Forget Leprosy campaign.
My job was to coordinate a project under the skillful mentoring and supervision of GLRA technical team members. This offered me the opportunity to travel to other states. I visited five out of the six states in southern Nigeria covered by the project.
In the process of data collection, I interviewed several individuals whose situations as persons affected by leprosy were worse than mine. An adage says, "I cried because I had no shoes until I met a man who had no feet." Through this experience, I can now confidently say that I don't have a problem.
This project changed me — not just in terms of my mental wellbeing or socio-economic situation — but by holistically influencing how I approach awareness-raising around leprosy. I also acquired some research and project management skills such as data collection and activity reporting. Now I can conduct key informant interviews and lead focus-group discussions. Recently, another research group asked me to assist them in inviting persons affected by Neglected Tropical Diseases (NTDs) to participate in a different data collection project.
Persons affected by leprosy are greatly challenged socio-economically, not because they are unproductive, but because they have limited opportunities to utilize their potential and expertise. Those of us with obvious deformities suffer more because of the stigma and discrimination erroneously attached to our condition.
Thanks to SHF for providing the right opportunity through its global Don't Forget Leprosy campaign. And thanks to GLRA for providing the right platform to spread awareness of leprosy and for promoting a people-centered approach. They brought me back into society and out of my shell.