I am a person affected by leprosy in Ethiopia, and I am a new member of ENAPAL's board of directors. Previously, I served as a secretary of a local chapter. I am happy to be joining the board, and at the same time, I feel the weight of responsibility. I have no visible disabilities because of early detection and treatment, but there are many people around me who were not as fortunate. I am looking forward to working together to achieve ENAPAL's objectives for the benefit of the entire ENAPAL community and all persons affected by leprosy throughout the country.
I especially want to work on issues affecting women and children. In the Amhara region where I am from, I make myself available to women affected by leprosy and their family members so that they have someone to talk to about their problems. I hear about how their biggest problem is lack of income, and because of it, often their children have to drop out of school. There is a domino effect where one problem causes another.
In my community, we have implemented a project to build stoves for cooking. Traditionally, we collect wood and cook over an open fire, but the problem is that this method doesn't deliver heat efficiently. The wood burns up quickly and meanwhile we don't get a lot of heat for our cooking. If we use mud and stones to build stoves that deliver the heat more efficiently, we can get the heat that we need and use less wood.
To gather wood for fuel, women have to walk for hours. Naturally, this means that there is no time for other work. In the case of persons affected by leprosy, often their limbs are injured and walking long distances worsens their disabilities. Also, many persons affected by leprosy lack feeling in their hands or feet, and so they are more likely to suffer from burns.
After we formed a women's group, received training, and then built the cooking stoves together, the amount of time spent gathering wood dropped and the number of cases of worsened disabilities and burns decreased as well. More women had time to do other work, and the experience of interacting in the group seemed to energize them. I was so happy to see their expressions change and their spirits improve.
Women are strong. I want them to have opportunities to flourish, and I believe that supporting women results in better outcomes for children as well.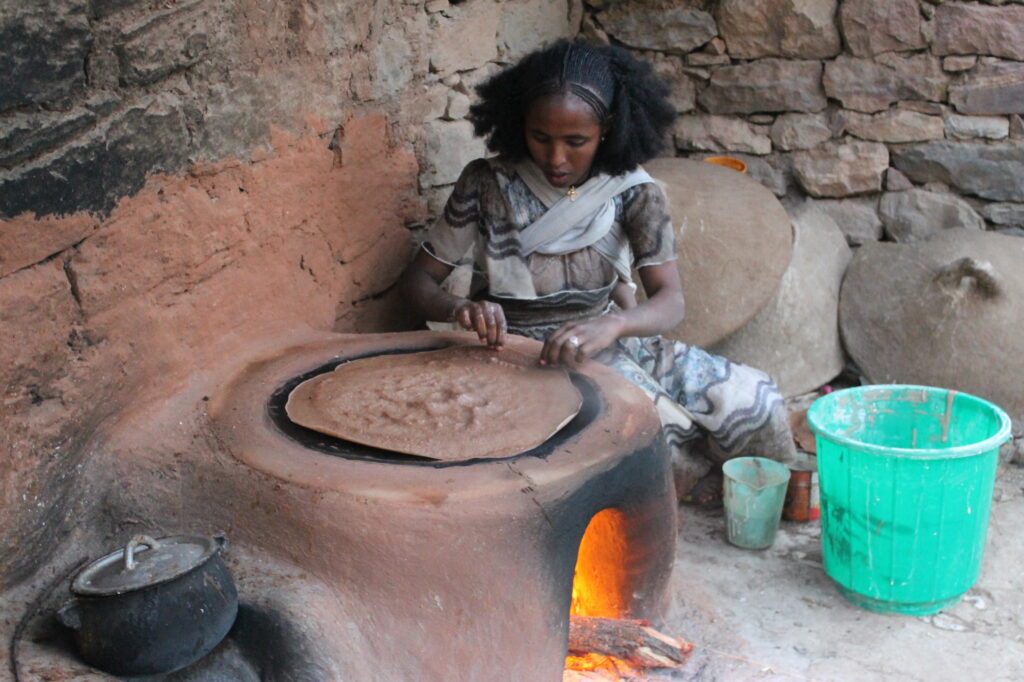 I think ENAPAL is a progressive organization. It has many women and young people holding positions on the board and in local chapters. I want to work together with men, women, and young people to do our best.