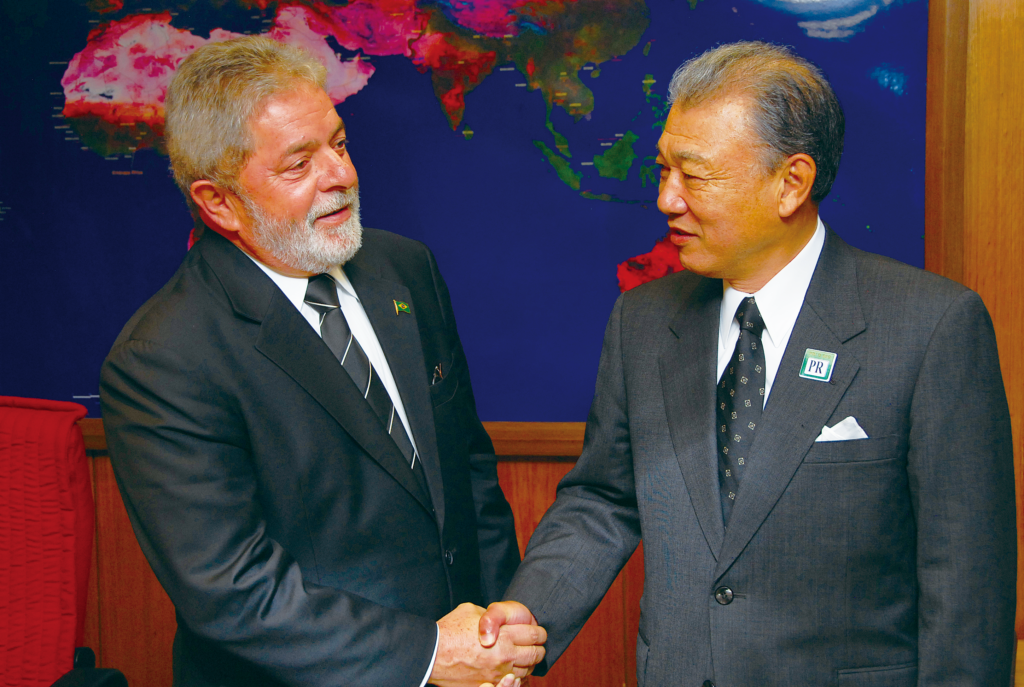 In Brazil, as of January of this year, Luiz Inácio Lula da Silva is once again president, and I would like to begin by offering my heartfelt congratulations to him on his inauguration. I have met with President Lula several times in the past, and he is one of the few leaders in the world with a deep understanding of leprosy. Law 11,520/2007, which provided for the granting of special pensions to persons affected by Hansen's disease who were subjected to compulsory isolation and hospitalization, was promulgated under his previous administration.
Although Brazil has never achieved WHO's goal of "elimination as a public health problem," I hope that under President Lula's leadership significant progress will be made in detecting and treating cases and in fighting stigma. I will do what I can to accelerate the progress.
I have started by supporting the resumption of preparations for a national summit. The purpose of the summit is to bring together the president; relevant ministers; governors and mayors of endemic states; medical personnel from all over the country; persons affected by Hansen's disease; NGOs; and researchers to discuss a grand design for elimination of the disease. The summit was scheduled to be held at the end of March 2020, but had to be postponed at the last minute because of the coronavirus pandemic.
In March, I sent letters to President Lula and to Ministry of Health officials requesting that discussions regarding the summit resume. I received positive responses, and I hope that the summit will indeed be held and serve as a catalyst for the elimination of Hansen's disease in Brazil.


Yohei Sasakawa
WHO Goodwill Ambassador for Leprosy Elimination