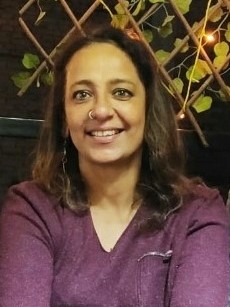 Nikita Sarah
Head
Advocacy & Communications
The Leprosy Mission Trust India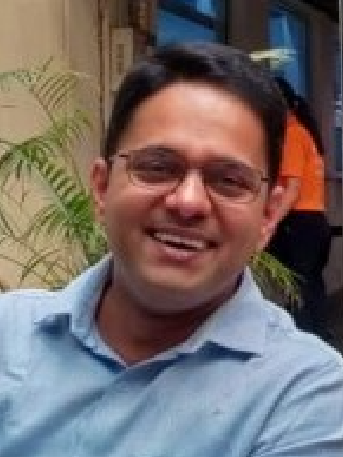 Subhojit Goswami
Senior Program Manager
Advocacy & Communications
The Leprosy Mission Trust India
The Leprosy Mission Trust India (TLMTI) is the largest leprosy-focused non-governmental organization in India. TLMTI upholds a philosophy of partnership for joint action and leverages its large network to implement programs in healthcare, sustainable livelihood, community empowerment, advocacy, and research and training.
For millennia, leprosy evoked a sense of fear among people, especially due to ignorance. This fear fueled exclusion and discrimination against people affected by the disease, creating barriers to their participation as equal members of society and violating their rights. In addition to social attitudes, legal provisions also encouraged discrimination against persons affected by leprosy, and they continue to do so. Several acts and statutes in India, which were mostly formulated in the late 19th and early 20th century, allowed leprosy to be a ground for divorce and provided for the detention of persons affected by leprosy for an unspecified duration as the disease was then considered "incurable and virulent."
Other legal provisions have prohibited persons affected by leprosy from accessing schools and colleges, gaining employment, and participating in local governance. While the need to amend and repeal such archaic laws was evident, the issue received prominence only in 2014 when the Union Ministry of Law and Justice announced its decision to remove all obsolete laws. Seeing an opportunity, The Leprosy Mission Trust India (TLMTI) and its partners created awareness and galvanized efforts for repealing several discriminatory laws, including the Lepers Act, 1898.
With persistent sensitization and advocacy from TLMTI, the 20th Law Commission of India, under the chairmanship of Justice (Retired) A.P. Shah released a report that recommended the repeal of the Lepers Act (Act 3) of 1898, calling it "completely out of sync with the modern understanding of the disease and its treatment."
At the request of the Law Commission, in 2015, TLMTI, with support from the Vidhi Centre for Legal Policy, made a submission on other obsolete laws applicable to persons affected by leprosy. Following receipt of the submission, the Commission recommended amending and repealing discriminatory laws, and framed a new legislation to safeguard the rights of persons affected by leprosy and their family members, titled Elimination of Discrimination against Persons affected by Leprosy (EDPAL) Bill, 2015.
In 2018, the Vidhi Centre for Legal Policy and Advocate Pankaj Sinha filed writ petitions in the Supreme Court, challenging discriminatory provisions in Union government and State laws. In response, the Supreme Court noted that "leprosy is absolutely curable" and asked the Union government and States to delete all such laws.
Following the Supreme Court order, the Union government took a landmark decision in 2019 by passing the Personal Laws (Amendment) Bill, 2018, in Parliament. This action amended five Acts, making it illegal to use leprosy as a ground for divorce or separation. Demonstrating urgency, the then Union Minister of Health wrote to all the State governments to repeal discriminatory laws in their jurisdictions.
As of April 2023, the Union government and States have collectively repealed 31 discriminatory provisions. There are still 88 discriminatory provisions remaining in the form of acts, statutes, and rules in 22 states. More than 50% of these provisions were introduced between 1900 and 1980, before the World Health Organization's 1981 recommendation established multidrug therapy as a new global standard for leprosy treatment.
The United Nations Convention on the Rights of Persons with Disabilities (UNCRPD) has recommended that India repeal all discriminatory laws pertaining to leprosy. WHO has also emphasized the importance of amending these laws as they perpetuate stigma and hinder leprosy eradication efforts. The Ministry of Health and Family Welfare in India, in their previous and current strategies for leprosy eradication, highlighted the need for non-discriminatory laws. The International Federation of Anti-Leprosy Associations (ILEP) and the Sasakawa Health Foundation have been actively sensitizing policymakers about the significance of repealing these laws. This concerted effort aims at promoting equality, eliminating stigma, and safeguarding the rights and well-being of individuals affected by leprosy.
If you wish to know more about the process of repealing discriminatory laws, please write to nikita.sarah@leprosymission.in and subhojit.goswami@leprosymission.in.