For each issue, the Leprosy Bulletin asks a person affected by leprosy or an individual involved in leprosy-related work for two to three things that they wish could happen. We ask contributors to be bold in order to stimulate thinking and inspire new approaches.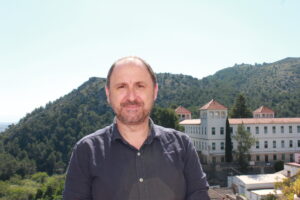 Eduardo de Miguel Selma
Head of Fontilles International Projects Department
Currently working on preservation of the historical heritage of Fontilles:
https://fundacionfontilles.org/the-foundation/historical-heritage/?lang=en
A tool to fight stigma and social exclusion around the world so that dignity can be restored to all persons who died in oblivion and marginalization and fundamental rights can be secured for all persons affected by leprosy living today.
 A Global Leprosy History Digital Archive that will make testimonies and stories of lived experiences available to future generations as they face new challenges.