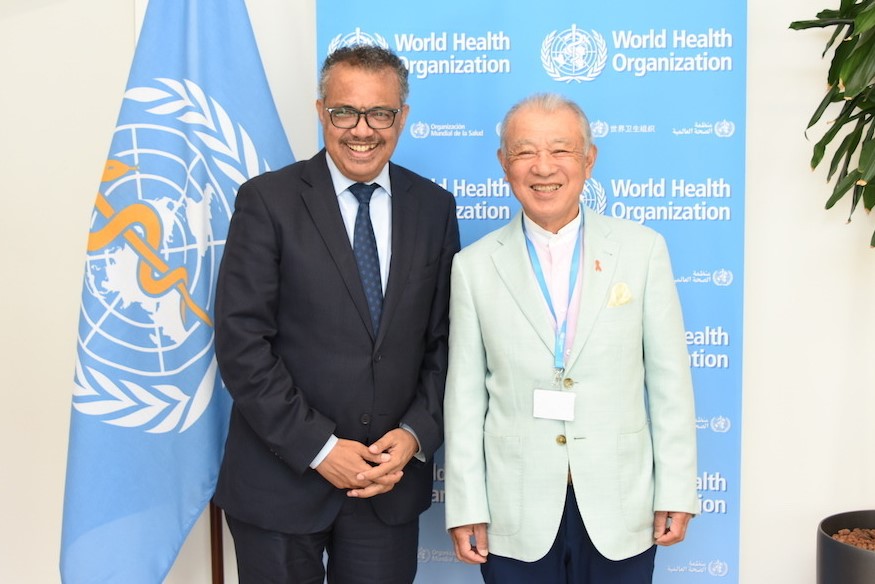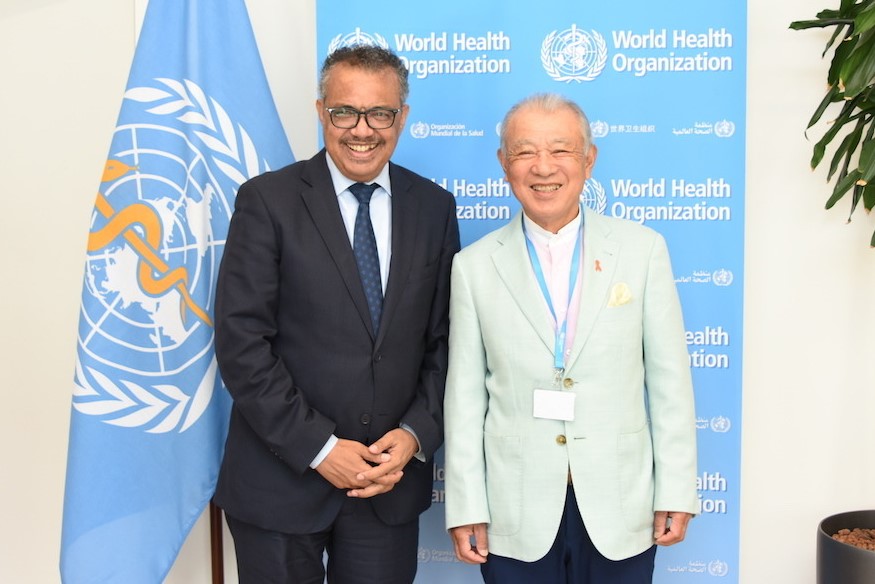 Nine months have passed since the "Don't forget leprosy" campaign was launched in August 2021 to coincide with my 20th anniversary as WHO Goodwill Ambassador. Thanks to the efforts of many people, these nine months have included production of six webinars, five videos, and requests to the governments of 55 countries for their cooperation. Persons affected by leprosy, non-governmental organizations, and research institutions have carried out awareness activities around the world. I am grateful to everyone who has helped to spread the message of the campaign, and I am happy to announce that we will be extending it.
On May 22, the World Health Assembly opened an in-person session for the first time since 2019. Making my first visit to Geneva in four years, I resumed my pre-pandemic tradition of seeking meetings with health ministers to remind them about leprosy-related issues. Fortunately, I was able to meet with ministers from 12 countries. I know that they have all been extremely busy because of the pandemic, and so I appreciated that they listened earnestly when I pointed out that leprosy is humanity's oldest infectious disease and persons affected by leprosy and their families have always everywhere suffered from unjustified prejudice and discrimination. Health ministers from countries where the COVID-19 situation has calmed down encouraged me to visit in the near future.
As expected, I also received confirmation that case detection activities have been suspended in many countries because of the pandemic, and there are many people around the world who are not receiving treatment or disability care. I am determined to use my role as WHO Goodwill Ambassador and the momentum of the "Don't forget leprosy" campaign to help countries return to making progress in their leprosy elimination efforts.

Yohei Sasakawa
WHO Goodwill Ambassador for Leprosy Elimination