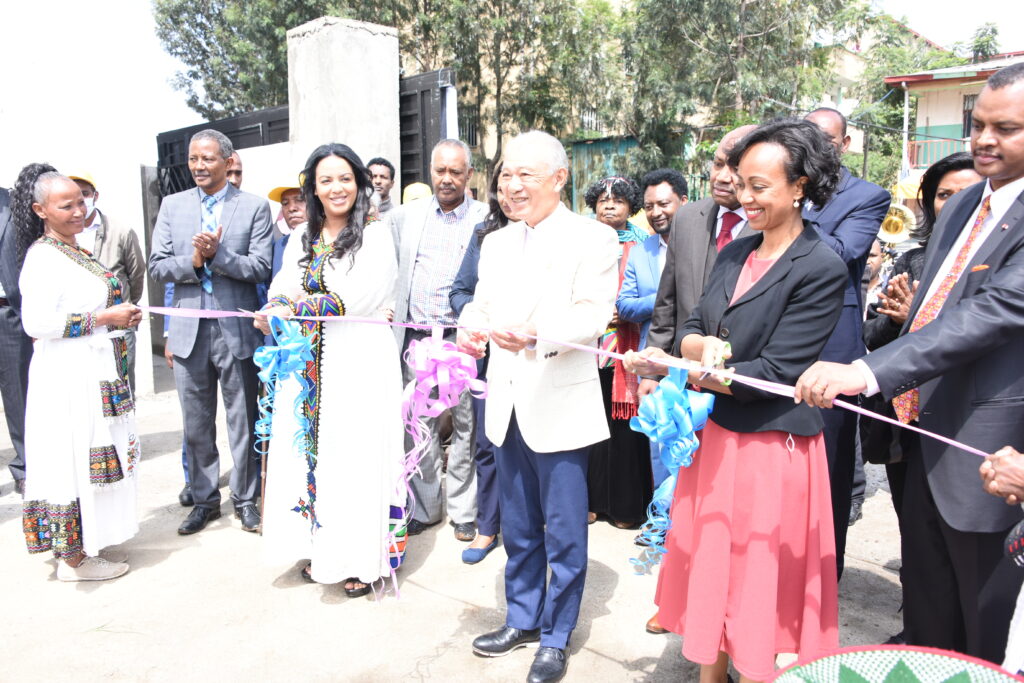 Persons affected by leprosy, more than any doctors or researchers, have firsthand experience of leprosy's problems. Believing that the people with the most direct experience of the problem should have a central role in finding solutions, I have been encouraging the development of people's organizations of persons affected by leprosy around the world since the 1990s. The Ethiopian National Association of Persons Affected by Leprosy (ENAPAL) is an inspiring example of what these organizations can be.
On Sept. 2, I attended the opening ceremony for a six-story building that is entirely owned by ENAPAL. The building is the result of their efforts to secure land from the government and construction funding from the Sasakawa Health Foundation. With rental income from leasing the building, they have become a financially independent and sustainable organization. ENAPAL's managing director, Tesfaye Tadesse, summarized the significance of the building in his speech: "Today is a day to celebrate the realization of our dream. This building is not just an asset to generate income. It is a symbol of restoration of dignity for persons affected by leprosy in Ethiopia and around the world."
In the world we have now, deep-rooted stigma and lack of prompt diagnosis and treatment link leprosy to disability. ENAPAL is part of the Federation of Ethiopian Associations of Persons with Disabilities, and they are speaking up for persons affected by leprosy in national conversations about disability-inclusive development. ENAPAL is showing how a people's organization can lead the way in making a more inclusive society a reality, and I hope that they will continue to break new ground for other organizations to follow.

Yohei Sasakawa
WHO Goodwill Ambassador for Leprosy Elimination