The Sasakawa Leprosy (Hansen's Disease) Initiative is supporting the 2nd Global Forum of People's Organizations on Hansen's Disease as part of the second phase of the Don't Forget Leprosy campaign.* As was done at the time of the 1st Global Forum in the Philippines, the location and dates of the event were selected in relation to the International Leprosy Congress (ILC). This year, the ILC will take place in Hyderabad, India, Nov. 8-11. The 2nd Global Forum will be held Nov. 6-8.
In July, the Initiative opened a selection process for choosing people's organization representatives to join the 2nd Global Forum's Organizing Committee. By vote, representatives from the following six organizations were selected: MORHAN (Brazil, Americas); IDEA Ghana (Ghana, Africa); ENAPAL (Ethiopia, Africa); IDEA Nepal (Nepal, Asia-Pacific); HANDA (China, Asia-Pacific); APAL (India, Asia-Pacific). The Organizing Committee held an in-person meeting in Bangkok, Thailand, Sept. 4-5, to discuss the Forum's theme and program. Preparations are now underway for a program focused on strengthening and maximizing the role of people's organizations in order to restore the dignity of persons affected by leprosy.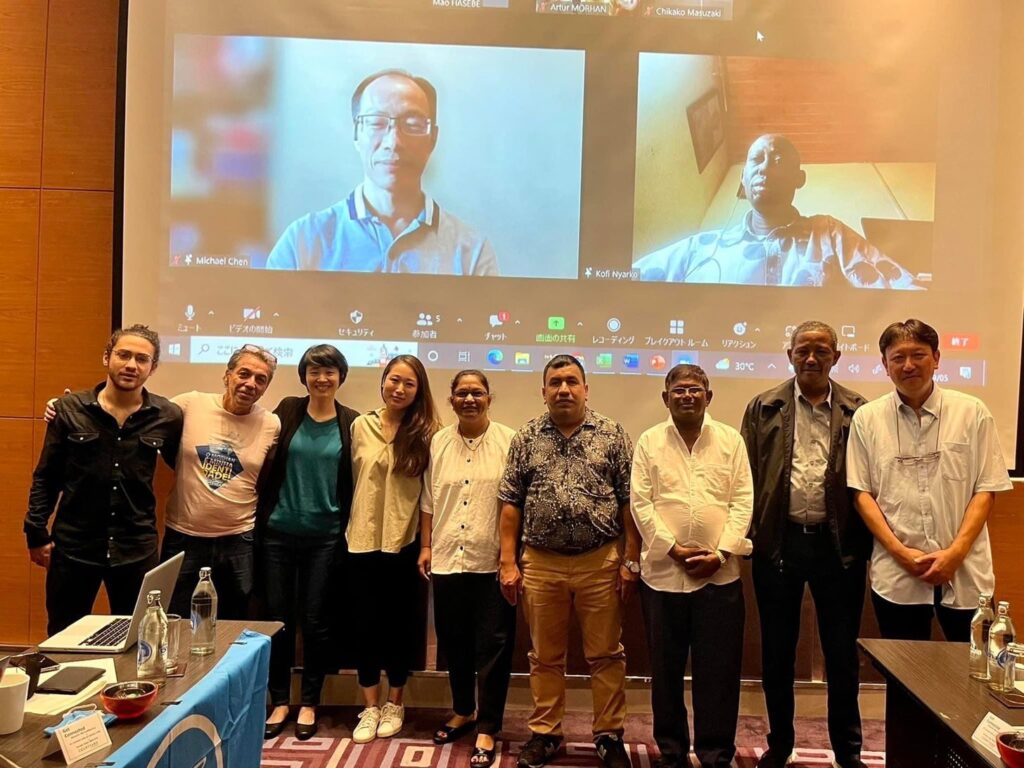 The Initiative is inviting applications from organizations and individuals who can share "good practices" related to building on the capacity of an organization, social inclusion, or partnerships with other stakeholders. From among the applicants, organizations and/or individuals selected by the Organizing Committee will be invited to be speakers at the Forum and the ILC.
* The title of the event reflects concerns and recommendations expressed by the African and Latin American/Caribbean assemblies at the time of the 1st Global Forum: "Hansen's disease" is used instead of "leprosy" and "People's Organizations on" is used instead of "Organizations of Persons Affected by."