On June 21–22, 2023, the Sasakawa Leprosy (Hansen's Disease) Initiative and University of Bergen co-hosted an international conference in Bergen, Norway, to commemorate the 150th anniversary of the discovery of the leprosy bacillus Mycobacterium leprae by Dr. Gerhard Armauer Hansen. The idea for the conference came from WHO Goodwill Ambassador for Leprosy Elimination Yohei Sasakawa, and the Initiative supported it as part of the "Don't Forget Leprosy/Hansen's Disease" campaign that it launched in August 2021. The Bergen International Conference on Hansen's Disease was attended by approximately 200 participants from 27 countries, including experts on medical and social aspects of the disease, history preservation experts, non-governmental organization (NGO) representatives, and persons affected by leprosy.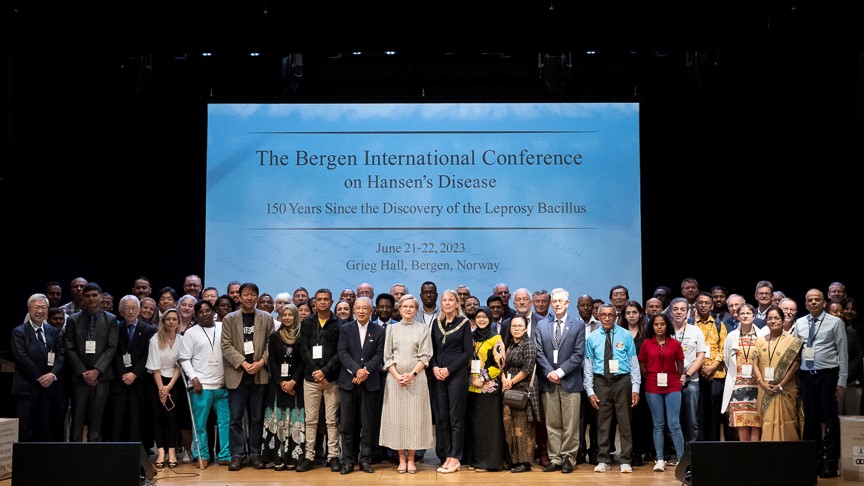 During the opening session, Dr. Emmet McCormack, Professor of Pharmaceutics and Pharmaceutical Technology at the University of Bergen, read a statement on behalf of co-organizer representatives Rector Margareth Hagen and Goodwill Ambassador Sasakawa. The statement paid tribute to Dr. Hansen, recognizing the significant impact of his discovery for diagnosis and treatment of the disease, while also pointing out that stigma and discrimination remain. It affirmed the importance of working together to create a society that respects the rights and well-being of all persons affected by the disease.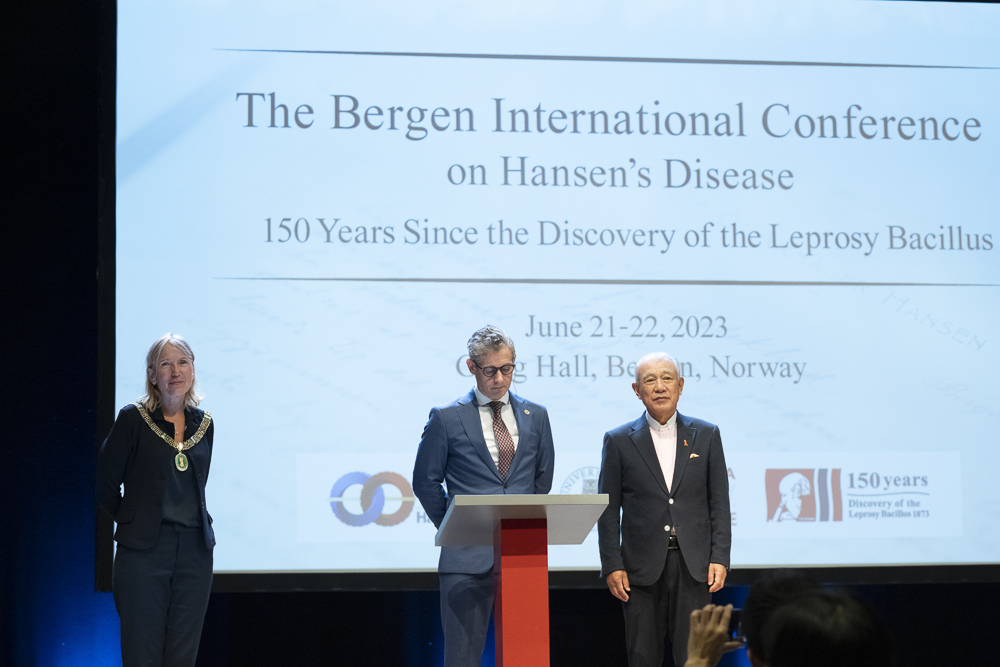 Dr. Tedros Adhanom Ghebreyesus, Director-General of the World Health Organization, and Volker Türk, United Nations High Commissioner for Human Rights, contributed video messages, which were shared during the opening session. Ingvild Kjerkol, Minister of Health and Care Services (Norway), Lorentz Irgens, Professor Emeritus of the University of Bergen's Department of Global Public Health and Primary Care, and Yuliati, Vice President of PerMaTa Indonesia, also delivered remarks.
After acknowledging the progress that has been made since the discovery of the bacillus in 1873 and the establishment of the World Health Organization in 1948, Dr. Tedros highlighted that "much remains to be done towards our shared goals of zero disease, zero disability, and zero discrimination." He also noted that more effort is needed to recover from health system disruptions caused by the COVID-19 pandemic.
UN High Commissioner Türk said that to improve the lives of persons affected by leprosy, "We need to address the physical symptoms, but we also need social and behavioral measures to address stigma and discrimination. We need comprehensive strategies with access to quality care, education, and social protection."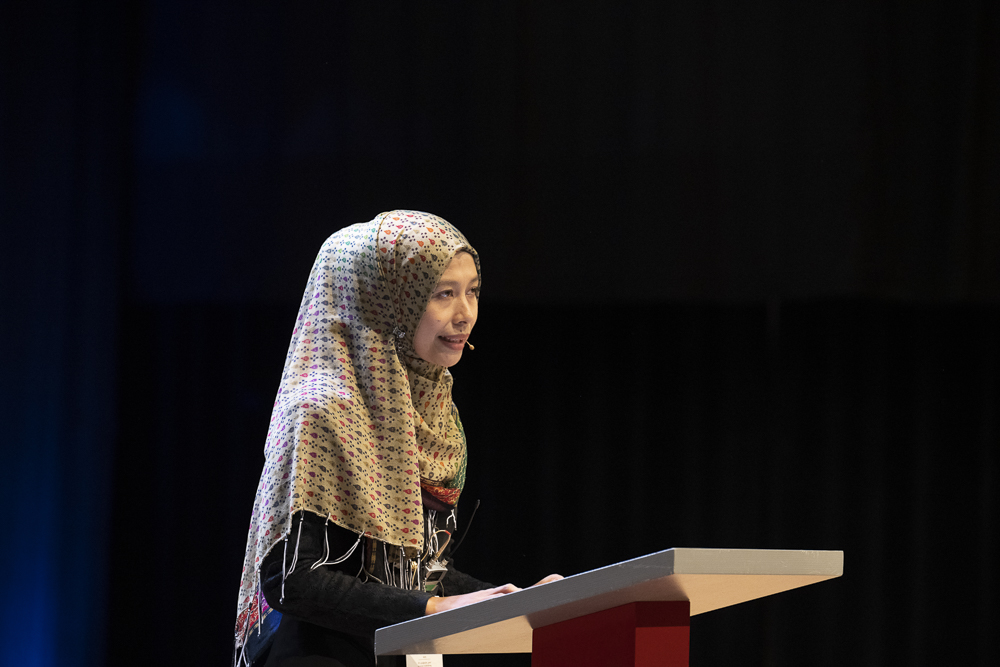 Goodwill Ambassador Sasakawa reminded participants that even though leprosy is now a curable disease, "The fight against leprosy as a human rights issue has only just begun."
Thematic sessions focused on the three pillars of the Initiative's strategy: medical challenges, human rights and dignity, and history preservation. Panel discussions included presentations and analysis from scientific and practical perspectives.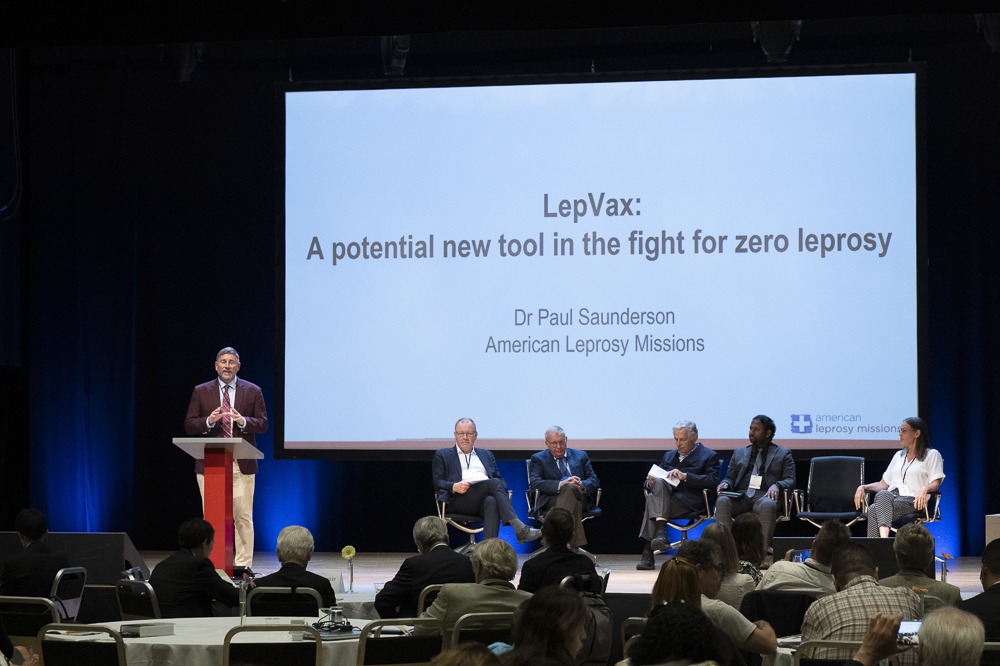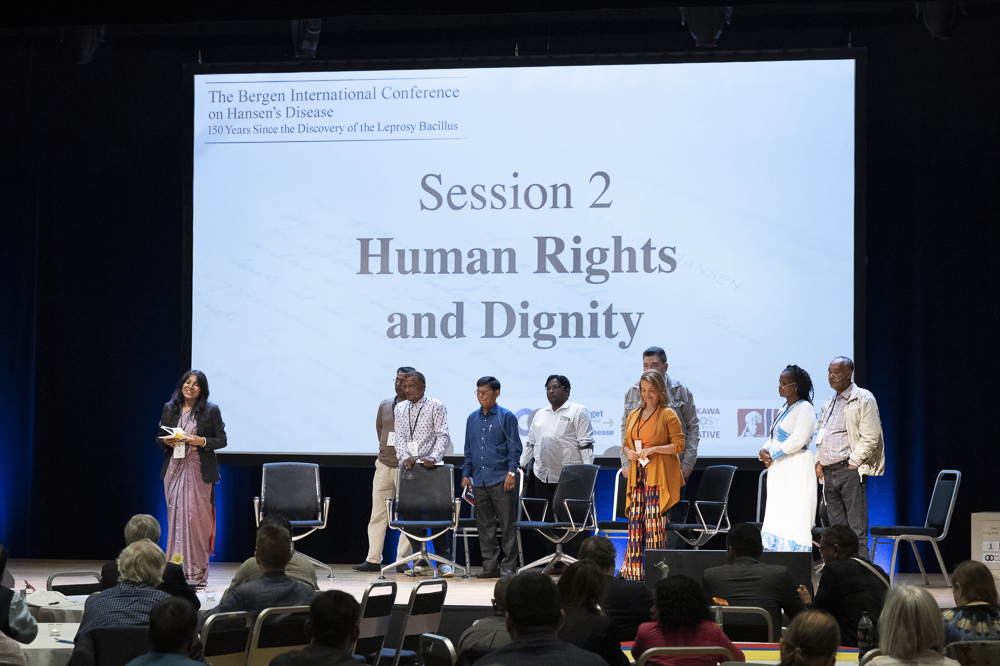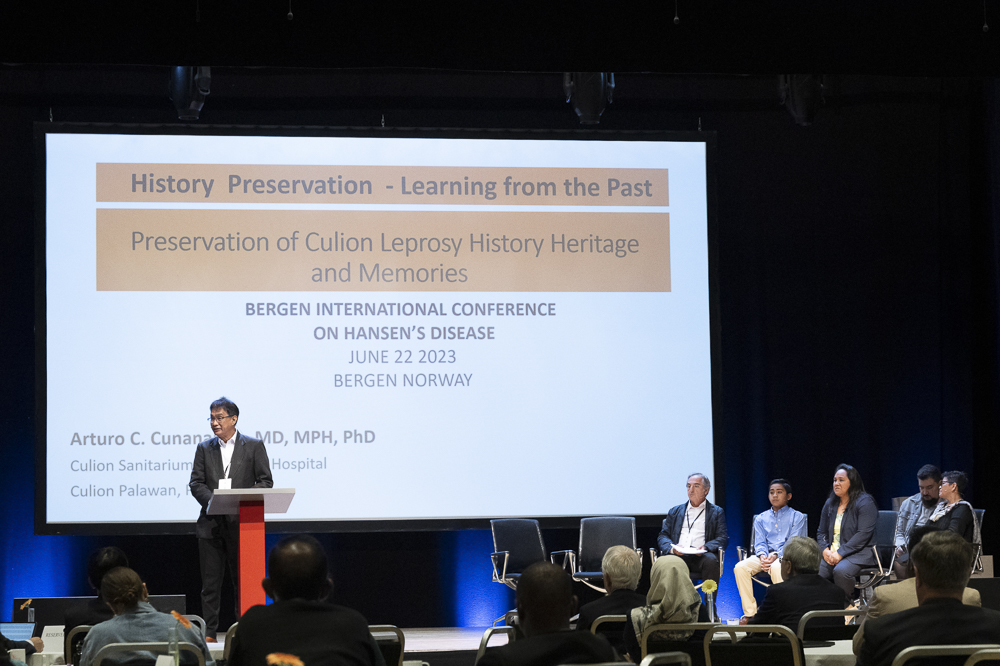 Poster sessions, which were divided into an academic section and a best practices section for organizations of persons affected by leprosy, attracted much attention. In the academic section, 19 organizations presented posters on themes that matched those of the discussion panels: medical challenges, human rights and dignity, and history preservation. In the section for organizations of persons affected by leprosy, posters from 12 organizations presented summaries of issues and measures being taken.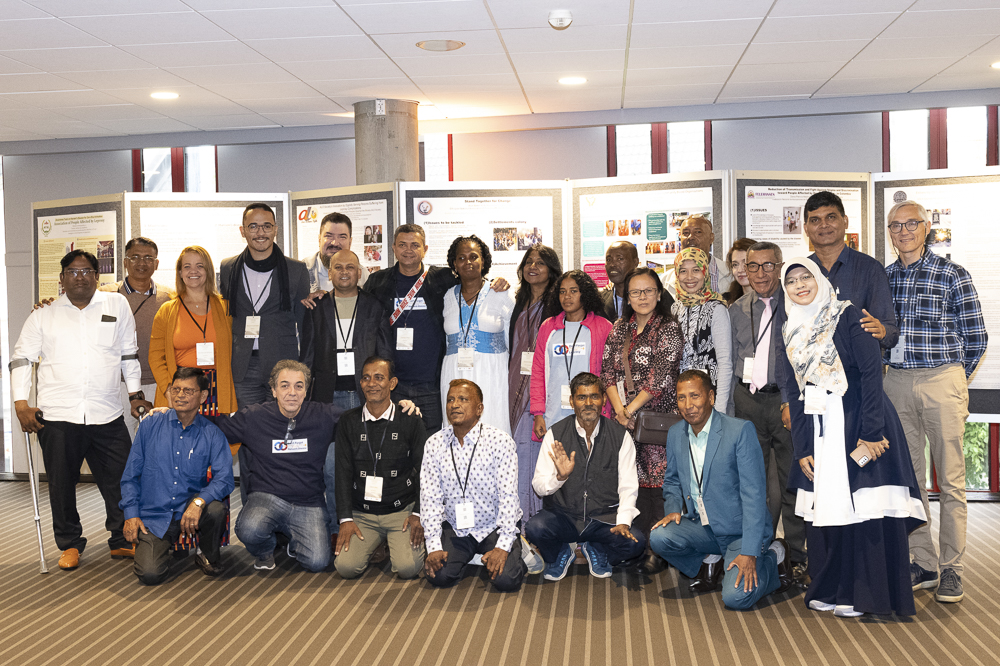 Special sessions featured Victoria Hislop, a British author whose best-selling fiction book The Island (2005) is set on Spinalonga, a small island off the coast of Crete that was used to isolate persons affected by leprosy from 1903 to 1957, and Abbi Patrix, an accomplished storyteller and great-grandson of Dr. Hansen who learned about his great-grandfather through an inherited archive.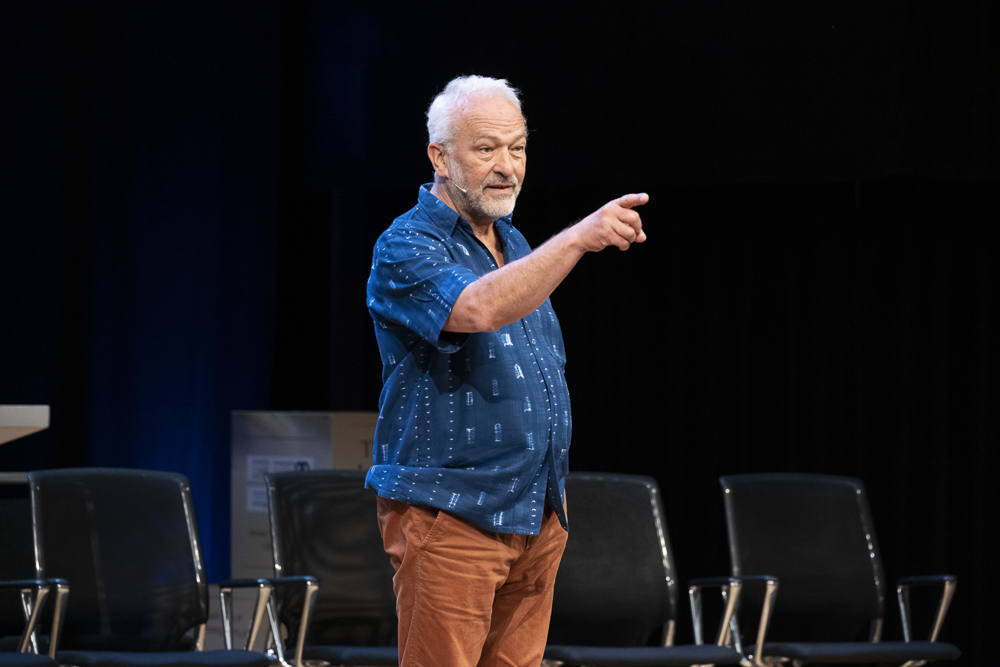 Closing remarks for the conference were given by Dr. Takahiro Nanri, Executive Director of the Sasakawa Health Foundation. He explained that he thinks of international conferences as having three purposes: making the world aware of the large number of people still suffering from leprosy and its effects, building momentum for cooperation toward a world free of leprosy, and providing a forum for both formal and informal exchanges that can lead to innovative solutions. He also acknowledged, "Even if great recommendations and strategies are compiled as a result of the conference, if they are not implemented, they are meaningless." He ended his speech with a call for action and continued collaboration to achieve a world without leprosy.